Nokia Fenix unlock Dongle. This dongle is similar to Jaf P-Key and can be used for flashing and unlocking Nokia BB5 etc phones mentioned and others
NEW HOT UPDATE SEE FORUM LINK BELOW FOR UPDATE NOW UNLOCKING NOKIA SL3 VERSION PHONES
NOW HAS FREE ALCATEL AND ZTE & HUAWEI CODE CALCULATOR UPDATE. ALSO HOT UPDATE NOW SUPPORTS NOKIA UNLOCKING & FLASHING WITH NORMAL USB DATA CABLES SEE FORUM LINK BELOW FOR MORE INFO & UPDATES
Fenix Key included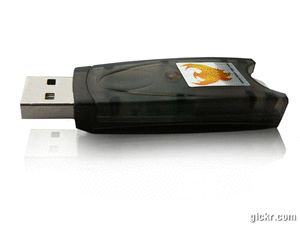 This dongle can be used with standard USB cable connection so you need only 3 standard USB cables you get with your phone eg (micro, mini and CA-70 cables).
-------------------------------------------------------------------------------------------------------------------------

This can also be used in conjunction with Jaf unlock box which you can purchase from our shop aswell if you haven't already got one
VIDEOS
How to activate Fenix Key.mov
How to flash Nokia X6 in dead USB mode using Fenix Key.mov
How to flash NOKIA C5-00 using Fenix Key.mov
How to read PM using Fenix Key.mov
THIS FENIX KEY CAN BE USED FOR
FLASHING - Upload/Upgrade new firmware to your phone, change language

DEBRANDING - Remove on-screen branding e.g T-Mobile, Orange, Vodafone, Virgin, o2 etc.

REPAIRING -Upload new firmware to fix most problems e.g White Screen, Common Handset Freezing, Bluetooth Problems etc
(This can be forUnlocking/Debranding/Flashing/Repairing/ etc purposes)
IF IN DOUBT CONTACT US
About FENIX KEY:
Works on Win2000, XP, Vista (XP preferred though as more stable)
Future free updates and support
Real-time online updates
Fast USB flashing capability
Fastest Flasher device on the market
No extra power needed, it uses USB power
Features
Unlocking / Reapiring SIMLOCK area in RAP3Gv3 based phones

Flashing all BB5 phones

Changing language pack

Changing product code

Dead USB flashing

Reading phone info

USB Reading and writing PM

USB Reading and writing RPL

USB Reading, writing and resetting user code

Reading stored MMC passwords




Repairing camera DCC config

SX4 Authorization via USB

Flash files download area access

Fully updateable card reader

* USB Reading, writing and resetting user code (Resetting user code in both normal and local mode - this works also for phones that cannot be set into "Nokia PC Suite" mode due to security lock)

Works on Windows XP/Windows Vista/Windows 7




(We recommend using XP as its most stable and sometimes other operating system like Windows 7 & Vista you can get error messages)
Supported Nokia phones For Flashing
2690, 2700 Classic, 2710 Navigation Edition, 2730 Classic, 3109 Classic, 3110 Classic, 3120 Classic, 3250, 3500 Classic, 3600 Slide, 3610 Fold, 3710 Fold, 3720 Classic, 5130 XpressMusic, 5200 XpressMusic, 5200, 5220, 5228, 5230, 5235, 5250, 5300 XpressMusic, 5310 XpressMusic, 5320 XpressMusic, 5330 XpressMusic, 5330 TV Edition, 5500, 5500 Sport, 5530, 5610 XpressMusic, 5630 XpressMusic, 5700 XpressMusic, 5710 XpressMusic, 5730 XpressMusic, 5800, 6085, 6086, 6110 Navigator, 6120 Classic, 6121 Classic, 6124 Classic, 6125, 6126, 6131, 6131 NFC, 6133, 6135, 6136, 6151, 6210 Navigator, 6212 Classic, 6220 Classic, 6233, 6234, 6260 Slide, 6267, 6270, 6280, 6282, 6288, 6290, 6300, 6300i, 6301, 6303 Classic, 6303i Classic, 6500 Classic, 6500 Slide, 6555, 6555 Classic, 6556 Classic, 6600 Fold, 6600 Slide, 6630, 6631, 6650 T-Mobile, 6670, 6680, 6681, 6682, 6700 Classic, 6700 Slide, 6710 Navigator, 6720 Classic, 6730 Classic, 67060 Slide, 7310 Supernova, 7370, 7373, 7390, 7500 Prism, 7510 Supernova, 7610 Supernova, 7900 Prism, 8600 Luna, 8800, 8800 Arte, 8800 Carbon Arte, 8800 Saphire Edition, 8800 Sirocco Edition, C3, C5, C6, C7, E5, E50, E51, E52, E55, E60, E61, E61i, E62, E63, E65, E66, E7, E70, E71, E72, E75, E90 Communicator, N70, N71, N72, N73, N75, N76, N77, N78, N79, N8, N80, N81 8GB, N82, N85, N85 8MP, N90, N91, N92, N93, N93i, N95, N95 8GB, N96, N97, N97 MINI, X2, X3, X5, X6
Newer models being added all the time the above list is just a guide there may be more models available now
Supported Nokia phones for Unlocking
3109c (RM-274), 3110c (RM-237), 3120c (RM-364), 3120c (RM-365), 3120c (RM-366), 3250 (RM-38), 3500c (RM-272), 3500cb (RM-273), 3555 (RM-270), 3555b (RM-257), 3555c (RM-277), 5200 (RM-174), 5200b (RM-181), 5300 (RM-146), 5300b (RM-147), 5310xm (RM-304), 5310XM (RM-303) (v58.58 SL3 not supported yet), 5500 (RM-86), 5610 (RM-242), 5610 (RM-279), 5610 (RM-358), 5610 (RM-359), 5611 (RM-358), 6085 (RM-198), 6086 (RM-188), 6086b (RM-260), 6125 (RM-178), 6126 (RM-126), 6131 (RM-115), 6133 (RM-126), 6136 (RM-199), 6151 (RM-200), 6233 (RM-145), 6234 (RM-123), 6263 (RM-207), 6267 (RM-210), 6280 (RM-78), 6288 (RM-78), 6288 (RM-268), 6300 (RM-217), 6300b (RM-222), 6300i (RM-337), 6301 (RM-322), 6301 (RM-323), 6500c (RM-397), 6500c (Rm-265) (v59.45 SL3 not supported yet), 6500s (RM-240) (v59.60 SL3 not supported yet), 6500s (RM-278), 6555 (RM-271), 6555c (RM-276), 7370 (RM-70), 7373 (RM-209), 7390 (RM-140), 7500 Prism (RM-249), 7900 Prism (RM-264), 8600 (RM-164), 8800 (RM-233) (Arte, Saphire Arte, Carbon Arte), 8800a (RM-451), E50 (RM-170), E50 (RM-171)
Fenix Enigma Calculator unlocks your Alcatel, ZTE and HUAWEI mobiles. To generate unlocking code you need to know phone's IMEI (you do not need to connect your phone to the computer and no internet connection is required to generate codes).


Supported models

Alcatel:
B331, C700, C701, C707, C717, C820, C825, E101 FLIP, EL03, I650, Mandarina Duck, Miss Sixty, OT103, OT203, OT203A, OT203E, OT280, OT303, OT360, OT363, OT383, OT600, OT660, OT708, OT800, Playboy, S215, S218, S319, S320, S321, S32, S520, S621, S853, V570, V670, V770, VM621i

ZTE:
SFR232, SFR341, SFR342, Orange Vegas, Vodafone Indie, X760, X761, X960, GX760, GX761, T-Mobile Vairy Touch

Huawei:
E156, E156G, E160, E160G, 169G, E170, E172, E176, E170, E172, E176, E180, E182E, E196, E270, E271, E272, E510, E612, E618, E620, E630, E630+, E660, E660A, E800, E870, E880, EG162, EG162G, EG602, EG602G


FAQ
No. As long as you use Fenix Key security card with our reader there is no possibility to kill the card. We designed and manufactured special card reader which blocks any attack attempt. However, the card is still fully updateable.

Notice: Despite of the protection you should not download and install any suspicious software (especially the one that is infamous for smart cards killing).

Yes, Fenix Key comes with access to our support servers. Over 100 000 product variants ready to download are waiting for you.

No, Fenix Key connects to phone through built in mobile USB connection so you need only 3 standard USB cables (micro, mini and CA-70).

We provide step - by - step manuals and videos to help you start but you must have general knowledge about Nokia BB5 platform.

At first, make sure that flash files you have chosen are appropriate for your mobile type and you have not downgraded software. Follow "dead usb" flashing procedure to get your phone alive. If problem still occurrs contact support team via forum.

Notice: If "dead usb" flashing procedure does not help it might be necessary to use FBUS connection. It means that you might need box which supports BB5 platform.

Notice: We DO NOT take any responsibility for any damages caused by using Fenix Key and you use it at your own risk.
Fenix-Key (box protection dongle)

FREE UPDATES BY MANUFACTURER FOR UPDATES FOR LATEST MODELS

Free access to support area which give you access to flashes etc